Directly from South Of Hessen: The new Suicide Kings album
Scritto da Administrator
Mercoledì 06 Novembre 2013 14:25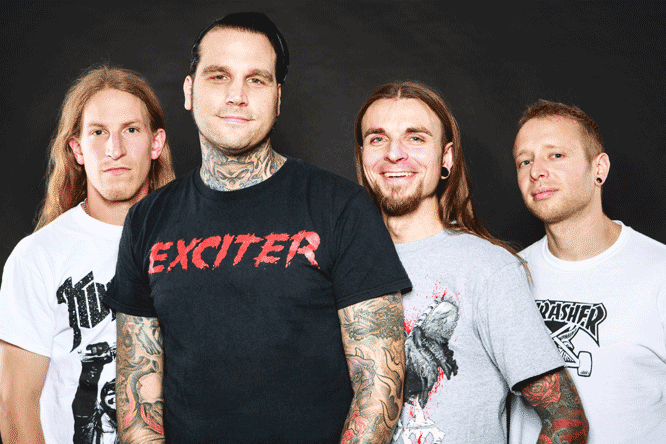 The Suicide Kings from South of Hessen were founded in early 2005 by Rüdiger, Sascha and Tober.
About a year later the first demo recordings were taken and local gigs were played.
With the demo recordings the search for a label began and in May 2008 the first album "Devil May Care" was released.
After the release, gigs followed all over Germany. 2009 they began with the songwriting for a new album and more and more festival shows and club gigs were played. In September / October 2009 the second album was recorded and released under the name "Rule the Apocalypse".
After the release Sascha left the band and from now on the SUICIDE KINGS continued with one guitarist. Pretty soon they continued with the work for new songs. In April 2011 "Menticide" the third album appeared and now for the first time there was a greater media attention to the band. The reviews of the album speak clearly for the SUICIDE KINGS and their sound on the border between streetpunk and metal.
At the end of 2012 drummer Markus has left the band due to personal and vocational reasons. The former drummer Chris is now back on board. A label change was completed and the band is now with IMM Records. In December 2013 the fourth album "Generation Suicide" will appear.
The title track features special guest star Gerre from TANKARD.
Mixed and mastered by Alexander Dietz & Eike Freese in the Chemical Burn Studios.